Bite 7 - The Z
October 08, 2020
Yesterday I had a chat with people on the Language Cafe. Invited them to try the bites. They ran into problems pronouncing the consonant "Z".
I suspect some of us might have the problem too so I dedicate this bite to explaining this seemingly hard-to-produce sound.
The teeth sound
Some of us might have learnt Mandarin. As much as the Pinyin system might clash violently with Cantonese's, the "Z" sound is the same with Mandarin except for one point: it's not sounded like the "s" in "sounded" as in English (i.e. sounded = when we vibrate our teeth while passing air through them). In fact, it's closer to "tsu" i.e. "つ" in Japanese.
Now for those completely new to any language with teeth consonants, let's look at this nice picture I drew in Paint: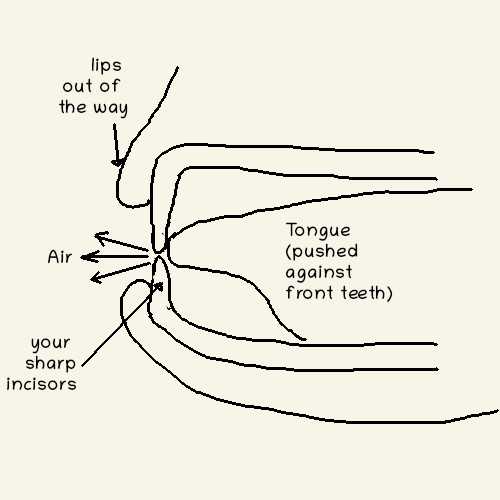 Now with our mouth in the correct shape, let's try some characters:
Pig
Speak after you listen:
Left
Feel it with the "o" vowel:
Drive
揸
zaa1

Drive (a car / a plane)
Any difference with a wide-open vowel?
Chee of Cheese
Comparing with "s"
Let's make things clear by trying the "s" sound(actually we have with "士" of "芝士" above!). Pardon my drawing again: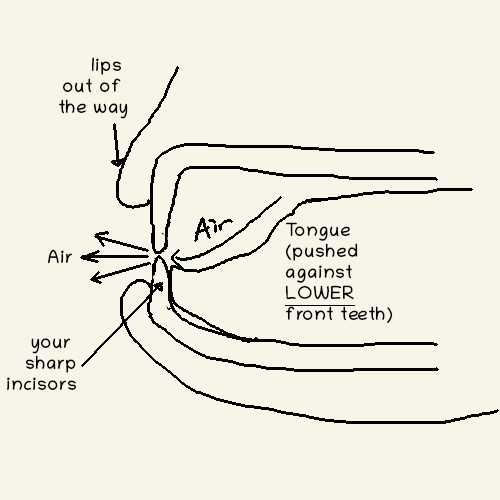 書
梳
沙
詩
---